Amrutam Underground Water Storage Tanks
Supreme Amrutam underground water tanks are another innovative, highly useful, and superior product. These ready-to-use plastic tanks offer multiple advantages over conventional concrete and masonry tanks and are intended to replace the same. Conventional tanks are normally prone to cracks, seepage and root penetration, etc. Besides cumbersome and time-consuming construction and the need for repeated maintenance, the life span of these concrete tanks is short and uncertain. On the other hand, Supreme Amrutam underground water tanks are beyond these problems and offer many great additional features.
Amrutam Underground Water Storage Tanks are available in two designs i.e. Vertical and Modular. Tanks up to 3000 litres have vertical design, whereas capacities from 6000 litres have modular design. Different modular units can be connected with each other for increased capacities up to 90,000 litres.
FILTER
Rotationally moulded - Supreme Amrutam underground water tanks are manufactured by a rotational moulding process which produces a one-piece, seamless, watertight product.
Unique single-piece patented design - Amrutam underground water tanks have a unique patented design.
Great strength - Robust in design with a unique ribbed structure that provides superior structural integrity to the tank. Making it very strong to meet various loading and handling requirements.
Simple and quick installation - Amrutam ready-to-use pre-manufactured water tanks are light in weight and hence the installation becomes very simple and quick. The minimum requirement of excavation further saves a lot of time and costs. Installation of these tanks can be carried out even by unskilled workers with proper training. Amrutam polyethylene underground water tanks are designed for durability. With the easy and quick installation, they can be transported to the job site in a pickup van.
Minimum space requirement - Being available in a ready-to-use form with a vertical design, these tanks can be installed in minimum space with minimal excavation.
100% watertight
Hygienic and safe - Free from root penetration, corrosion, and biological growth.
Provided with air-tight threaded covers
Minimal maintenance - Ensures economy over a period of time.
Long Life - Minimum 50 years of service life.
Eco-friendly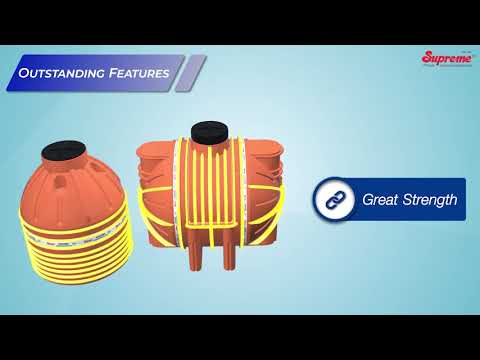 Product Usage Guide
Installation of Amrutam Underground Water Storage Tanks