Cleanage Readymade Toilet Blocks
After the success of the Nu-Drain underground drainage system and Safegard readymade septic tanks, we are pleased to introduce yet another innovative and useful product i.e. mobile readymade toilet blocks with Indian and European style WCs and ladies' urinals under the brand name of Cleanage®. The modular toilet block having European WC is provided with an overhead water tank and flushing arrangement. Modular toilet blocks can be installed in a series with minimum space requirements. These superior products offer multiple advantages and are in line with the central government's initiatives to provide sanitation for all. It will certainly enhance the quality of life by improving the quality of sanitation across the country.
Readymade toilet block and ladies urinal block are available in single piece design. Besides this Modular toilet blocks are also available with Indian or European base.
FILTER
Can be installed and put to use without any loss of time
Complete in all respects with required traps, plumbing accessories, and electrical connections
Lightweight yet strong and sturdy
Easy and quick installation
Elegant look
Easy to clean and maintain
Long life
Required minimum space (for modular type)
Provision of overhead tanks (for modular type)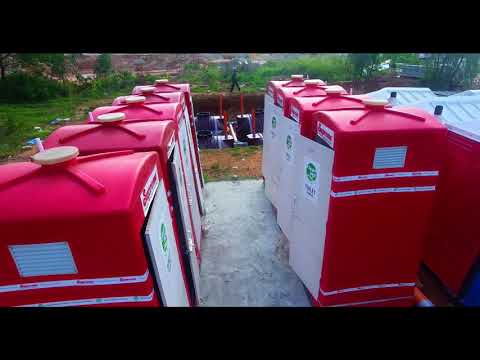 Product Usage Guide
Installation of Cleanage Readymade Toilet Blocks