Indo Green PP-R Hot & Cold Water System
Designed for hot and cold water, Supreme Indo Green PP-R is the latest and most suitable system for all plumbing applications. Besides plumbing, this system can also be used for varieties of applications. The specific chemical structure of Indo Green PP-R provides well-balanced mechanical properties and superior long-term heat resistance. More importantly, the water flowing through it does not have any negative biological effects and hence remains the most hygienic. Thus, it is highly suitable for potable water applications. The system has been in use for more than 30 years in Europe, Gulf, China & Russia and gained good acceptance across the world.
Indogreen pipes are available from 20 to 160 mm sizes in SDR 11 (PN 10), SDR 7.4 (PN 16) and SDR 6 (PN 20) pressure classes, conforming to IS 15801. Fittings are available from 20 to 160 mm sizes in PN 20 and PN 25 pressure classes, conforming to ISO 15874.
FILTER
Light weight, easy and quick assembly - Results in extensive saving in time and labour.
Ideal and safest system for carrying potable water - PP-R is absolutely free from corrosion and negative biological effects. It does not break down even under the harshest water conditions; hence the quality of water never deteriorates. It is in full compliance with the International standards on the use of plastic materials for the transportation of potable water.
Safe and watertight joints - Joints are prepared by the fusion process using a poly fusion device. This process gives homogeneous, integral and watertight joints, which lasts for a long time.
Excellent resistance to corrosion and chemical attacks - PP-R pipes and fittings are stable against the majority of known aggressive and toxic chemicals, aggressive soils and fluids in the external environment.
Reduced head loss - Mirror smooth inside surface ensures high flow rates and very low friction losses.
Low thermal conductivity - Results in saving insulation costs, thereby reducing overall operational costs.
Free from scaling - Due to the unique properties of PP-R limestone or other deposits cannot form and hence there is no scaling or blockage in the pipelines.
High impact strength - Indo Green® PP-R has a very good impact strength and hence no possibility of any breakage..
Low on sound - The sound-dampening property of PP-R is a major attraction in plumbing, flushing, and pressurized flow applications.
Long operational durability - The Indo Green® system ensures a minimum of 50 years of trouble-free performance.
Highly economical in long run - This system is the most cost-effective than any other plumbing system. Moreover, due to savings in installation and insulation costs, this system is even comparable with standard make class-B GI piping systems. Besides the above, it offers very good resistance to frost, abrasion & stray current, and is considered to be the most suitable in seismic zones.
Distinguishing features of Indo Green® PP-R - Salient and unique features that set Supreme Indo Green® apart from other brands available in the market are - • Quality conformity with European and international standards. • Manufactured from PP-R type-3, supplied by reputed European suppliers that have Bodycote (an independent international testing body) certification. Indigenously manufactured a complete range of pipes and fittings from 20 to 160mm dia with necessary heating tools and accessories. • Availability of fittings in PN20 pressure class. • Long-lasting - minimum 50 years of trouble-free performance.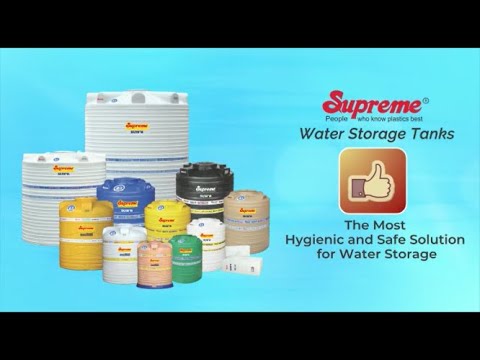 Product Usage Guide
Installation of Indo Green PP-R Hot & Cold Water System